DISCOVERING AND SCOUTING THE MARKET
We gathered a list of tools & services to help you explore and understand the Shanghai market.
Explore the Shanghai Market With Our Partners
Market opportunity analysis | Go-to-market strategy | Marketing and positioning strategies

Business France's missions are:

Fostering export growth by French businesses.
Promoting and facilitating international investment in France.
Promoting France's companies, business image and nationwide attractiveness as an investment location.
These missions involve:
Offering customised solutions and services to foreign businesses and investors to foster exports, but also to detect, support and facilitate inward investment.
Developing and managing the government-run framework underpinning the VIE / VIA international internship program.
CCIFC - The Chamber can help start-ups at all stages of their development with a wide range of professional services, which are competitively priced.
These include:

Virtual office: registered address service and phone line in central London
Flexible and all-inclusive desk rental in the Incubator
Member start-ups can also:
Join the SMEs / Entrepreneurs / Start-ups club which meets 6 times a year and focuses on transversal issues/challenges (free of charge)
Join the Start-up Lab to be launched in 2016 with pitch competitions and a mentoring programme
OSCI - Specialized Operators of International Trade, is the federation of international trade entrepreneurs. It groups Accompanying Societies International (SAI), the Export Management Companies (EMS) and Societies of International Trade (SCI). Specialized by geographical area and by business segment. These companies offer a wide range of support services and international commercialization.
Some consulting firms affiliated OSCI in China:
AEC - Asiatique Européenne de Commerce
Altios International
Géo Alliances
Groupe DUALEST S.A.
Plicosa France
Pramex International
Meet La French Tech Communities Based In Shanghai
Business networking | Tailored intro | Perks programs | Events
French Founders - Founded in 2014, French Founders is the business club, next-generation French speaking leaders and founders - worldwide. Enjoy working spaces when traveling internationally.
From London to Shanghai via São Paulo. FrenchFounders provides co-working spaces for its members throughout the world.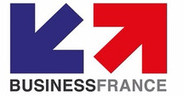 Business France - Established in 2013 during the official visit of French President Francois Hollande to China, the French Healthcare Alliance brings together (with the support of the French Embassy) 125 French healthcare companies active in China (including pharmaceuticals/biotech, medical technology and e-health companies, public/private hospitals, nursing home operators, architects, collective services and training providers, research institutes, etc.).
The French Chamber - Organizes every year a wide variety of not to be missed cocktails and parties bringing together the Sino-French community to network in a friendly atmosphere.
These parties include the celebration of French grand-scale events such as Bastille Day and Beaujolais Nouveau gathering from 600 to 1,000 guests in high-end hotels and restaurants. These highly expected events offer the possibility to showcase our member's expertise and introduce to our Chinese guest the French "art de vivre"!
Conseillers du Commerce Extérieur de la France - In China, 114 business leaders and experts from international, chosen for their competence and experience, alongside France team export and for development of the French economic presence in the world.
CroissancePlus - Founded in 1997, CroissancePlus is an association of entrepreneurs who unites business leaders in high growth and partners (insurance, major banks, law firms, consulting, audit, accountancy, recruitment, and venture capital).
Join La French Tech Community
Be apart of the community with members across the globe

Benefit from the experience of the +1000 members by registering and joining the community
Follow LaFrenchTechShanghai on WeChat to stay up to date with News and Events
Follow NetworkingMatters on WeChat to Keep Up With Beijing and Shanghai Entrepreneur Events